Professional Massage Therapy
RELAX your muscles, REDUCE your stress, REVIVE your life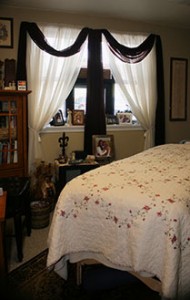 Hi, I am Jennifer Hernandez. I am a Licensed Massage Therapist and Professional Member of the AMTA.
A hope to spread goodness and to help others on a path to holistic wellness resonates in my heart. I am deeply passionate about my work and I truly believe that it is an honor to be given the opportunity to help clients work toward whole body wellness, harmony, and balance in every day living.
I offer massage grounded in Swedish technique and incorporate an intuitive blend of therapies uniquely tailored to address your specific concerns, helping you achieve maximum benefits.
It is my wish to offer you a nurturing atmosphere where you will be treated with dignity and respect. Take time for comfort and healing.
If you have any questions, please contact me at Knowles Chiropractic: (920) 451-9999